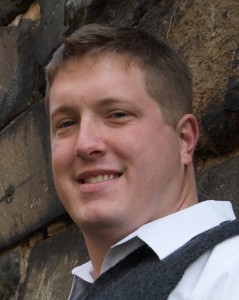 Welcome to JustinLang.info.  This is the final home of my personal blog and centralized information area about all things related to my work and passions.
Over the past couple of years, my personal blog has made jumps from various domain names that I own.  Each of the previous domains have found a new use in life or have been left in the dark. So this is it, the end… not really, but close enough.
On this site you'll learn more about me and all of the various things I have my hands in.  Most of my work extends to the entertainment lighting industry.  As of late, I have become a professional journalist reporting on the industry.  It first started off on my industry blog, iSquint.net and has continued on to an industry trade magazine, Projection Lights and Staging News where I was the editor for 4 years.  In 2015 I changed positions to the Director of Marketing for an industry leading distributor, A.C.T Lighting.
In late 2015 I made yet another change and big step forward… going freelance.  I immersed myself into my design shop, Justin Lang Design and haven't looked back yet.
In addition to reporting on the industry, I still love getting neck deep into production. Either designing, programming or just being involved as an electrician. Another deep seeded passion of mine that I picked up early in life, even before lighting is photography.  I enjoy capturing the world around us and displaying them for all to see.
Who Is Justin Lang
Good question. I ask myself that a lot and depending on who I talk to, there are a number of different answers.  The easiest and most common answer is a loving husband and devoted friend. If you want to learn more about my passions, read my personal blog.  Want to learn more about my professional work, look over my CV.
*Please note that all opinions and statements are my own and not of my employer or companies I may represent.