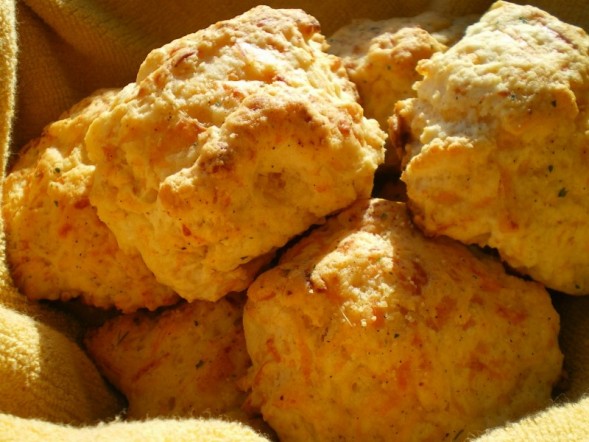 I'll be honest, I have never heard of these or have ever had these.  Apparently that are a HUGE deal and only Red Lobster makes them.  Maybe I will have to experiment….
Ingredients:
2 cups Bisquick
2/3 cup milk
1/2 cup shredded cheddar cheese
1/4 cup butter
1/2 teaspoon garlic powder
1/4 teaspoon Old Bay Seasoning
Instructions:
Heat oven to 450.
Combine Bisquick, milk, and cheddar cheese.
Stir together.
Spoon onto an ungreased cookie sheet.
Bake for 8-10 minutes.
In a small sauce pan combine butter, garlic powder and old bay seasoning.
Heat until butter is melted.
Spoon butter mixture over hot biscuits.