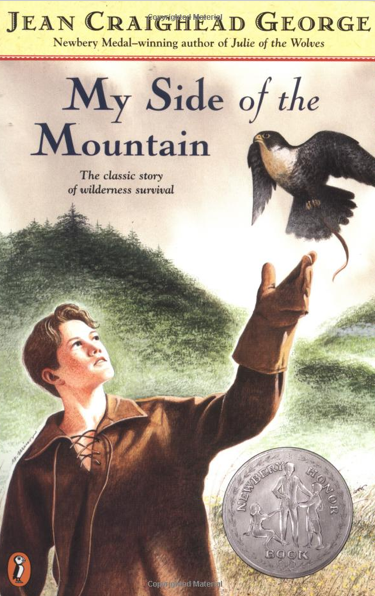 During our three week vacation this summer, I got I to a habit that I have been meaning to get back into, reading. Sounds stupid right?!? I do that day in and day out for work. While nice and informative about the industry and what is going on, I wanted something different. Something to disconnect me from work and satisfy need for mental adventure.
While up in Copper Harbor I started to read one of my favorite books for my younger years, My Side of the Mountain By Jean Craighead George. it was the perfect setting being in Michigan and reading this book. It always reminded me of our summer house and the great outdoors and adventure.
In a nutshell, the book is about a teenager that runs away from home, the big apple to live off the forest in his families abandoned farmland deep in the Catskills mountains. He comes with nothing but the knowledge of survival skills and living off the land. Thought the course of trial and error, visits to the town library and picking things up along the way, he makes it on his own while training a falcon to be his friend and fellow huntsman.
It was a great escape from the real world and the reading materials that I normally dive into. Yes, it is a preteen level reading material… so what, I still love the story and always wanted to "try" it out.  Little to late for me, but still a great escape to relive through the book.