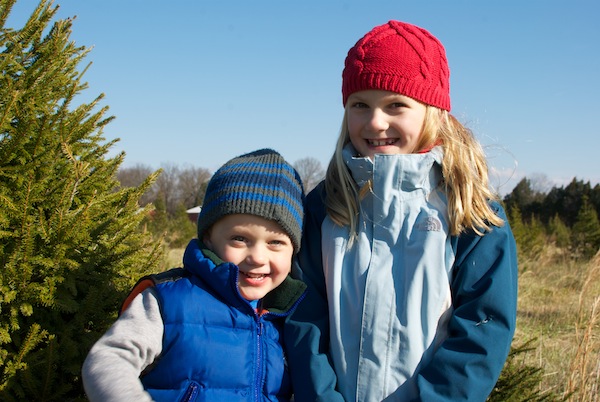 We went Christmas tree hunting this year with Griffin and Olivia.  If they had their way, we would have been done 10 minutes into the hunt with every other tree "looking good". But our fearless leader Renee was on the hunt for the perfect tree. Not only did it have to be a specific kind, but it had to have strong branches!
In the end, we found the perfect tree with soggy feet but spirits still high as that meant it was tractor time! Yes, the highlight was the tractor ride to take the tree back to the car and get it strapped to the top.  I think there was a cup of hot apple cider thrown in there.  Hell if I know, I was tasked with strapping the tree down.
After that, it was time to get home, trim the tree and get the lights on it, but not before pizza.  Now the fun part begins, getting presents under the tree!