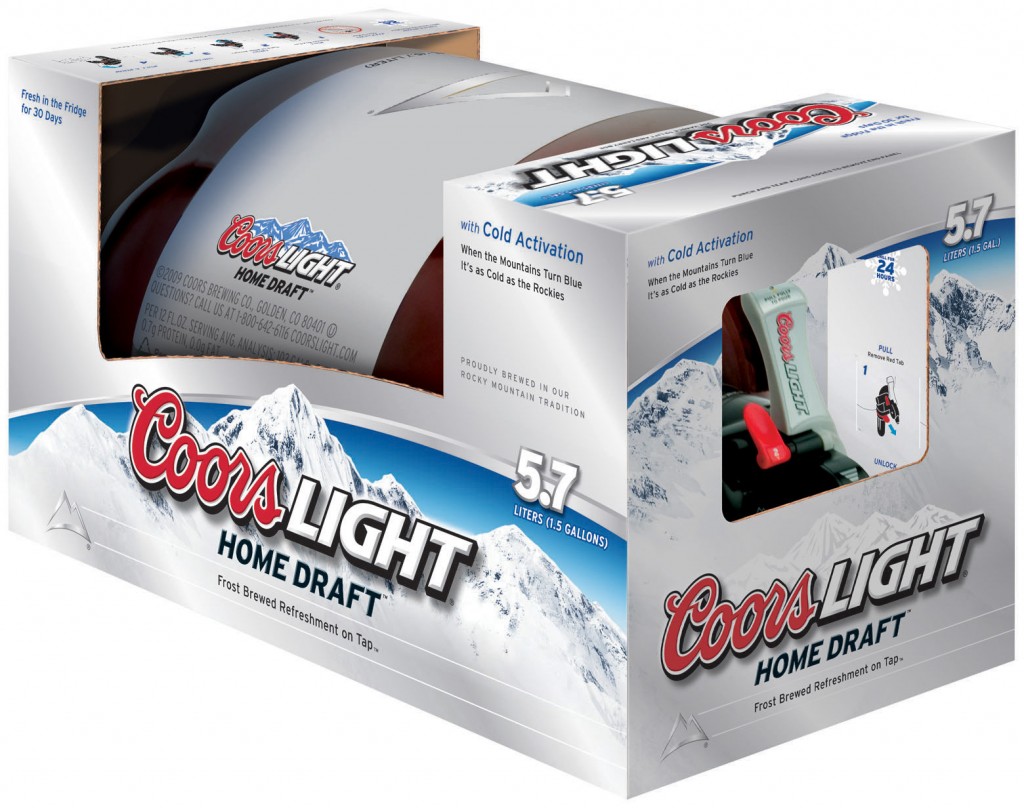 While on vacation over the fourth, my genius brother Jason decided it would be a great idea to pick up a Coors Lite Home Draft to consume.  Of course we had plenty of other beers on hand, but we just HAD to try the 1.5 gallon Home Draft.
Let me tell you, do not waste your time.  First, I have never been a big fan of Coors Lite and draft beer.  So I guess I was predisposed not to like it.  Was it worth it….hmmm, maybe, that is if you like foam.  It was great at giving you a bunch of foam when you poured and some beer. It did however cut down on empty cans and bottles, but it also cut down our 10 cent deposit on those the next day.  Catch 22 I guess.
If you like Coors Lite and want a portable party, the Home Draft might be just right for you.