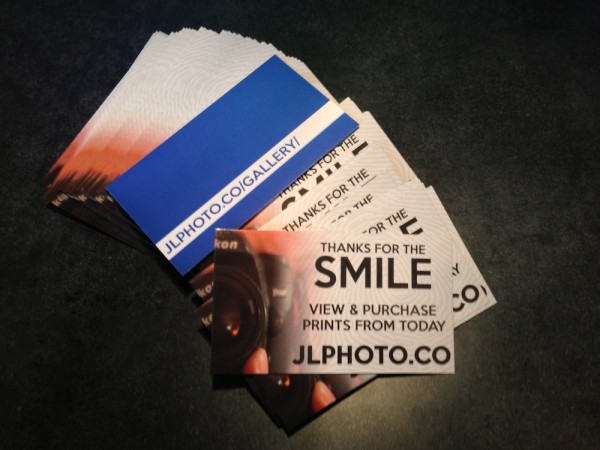 Have you been over to my company page lately, (www.justinlangdesign.com)? Photo work has exploded over there!  I have a number of new galleries for the past few months.  A bunch of the work has been taking photos for DJ's in the DC market.  It involves late nights, but thanks to an understanding wife and puppy, they don't mind.  I just have to keep paying the Netflixs bill and they'll be happy.
Doing these club photos, I quickly realized that the people I am taking photos of, want to see them.  Of course, like any good business man I had business cards on me to hand out.  But they are my old dual purpose cards for the design firm and my iSquint blog. Yes, I am still regretting the choice to combine them into one.  Honestly, I made it confusing for anyone that received one.  Something else that will be fixed sooner than later.
To help people find their photos that I have taken from that night, I created a simple business card that tells them two things
Thanks for the smile!
Where they can find the photos when they get home.
On the back of the card, I included a url for the nights events. Now I didn't print "personalized" cards for each event. That would be CRAZY expensive and also, I don't always know when or where the next event will be. So I left room to write in a quick detail where people can place that entire url into a browser and find the photos.  Yes, I'll have to write them in, but I can do that at the start of the night. Why this way?
Mainly because of the new, shorter url that forwards to the main company page, (www.jlphoto.co).  I was worried that people might put in jlphoto.com, which is NOT mine, jlphoto.co is though.  So the url on the back clearly explains the correct url to find photos.  I did the shorter url as putting the main domain name, (justinlangdesign.com) is a "mouth" full and a bunch of characters to type in.  Also, the new url explains in a bit more detail what this segment of the business is.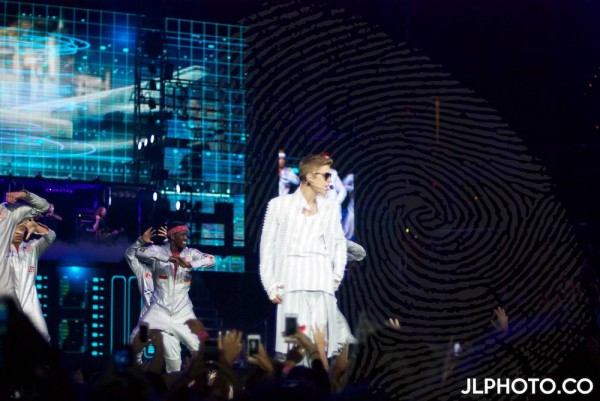 Last thing, you'll notice that going forward, all proofs will have the new url on the bottom right. In addition, I took a tip from another photographer and placed a different kind of watermark over the photos at about 15% transparency… my thumbprint! Why, while I want to share the photos and allow everyone to see them, I don't want them to crop out my url and share the photos everywhere. So, over top is my thumbprint to protect my work and HOPEFULLY persuade people to purchase prints!