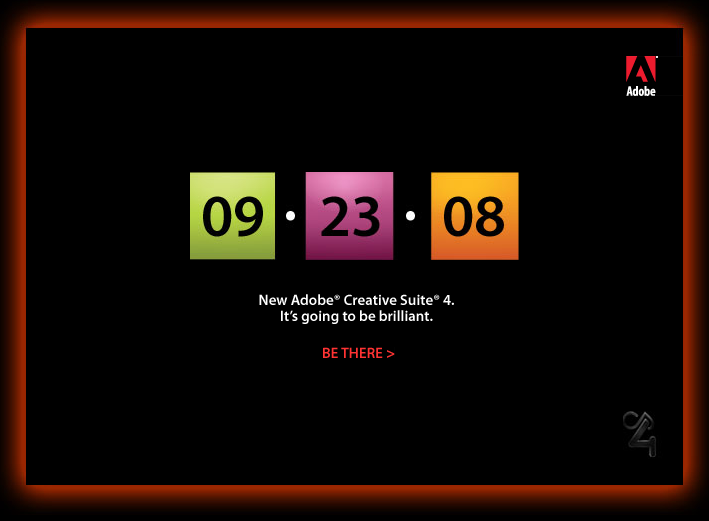 I recieved an email yesterday from adobe.  The image above was all that was in it.  It is announceing the release of Adobe CS 4!!!!!  I of course I have been waiting for this a couple of weeks since I heard to rumors about it.  I was planning on upgrading to CS3 but this put the breaks on it.
When you click the BE THERE > in the email, it takes you a registration site when you can sign up for a time to view the webcast about CS4.
What I find really interesting is the new CS4 logo if you will.  You can see it in the image above on the bottom right.  You can get a better shot of it clicking through to the registration page.